Booking
Please check the room information on the menu for the room charge.

* Room reservation available before two months
* Cancel charge will cost one month before the date of stay.



High season bookings
- High season period: GW, July, August, around New Year's Day
- Reservation for more than 2 nights acceptable during the above period.



Before booking, please read the followings
* Nilina Yacht Holidays
Divers also use the dining room and deck of fire during the operating hour.
9:00 - 17:00
20:30- 22:30

We hope you will enjoy sharing the time with nature lovers together!

* About Diving activities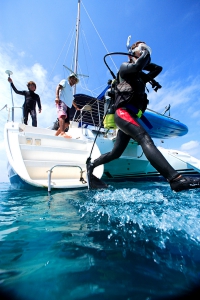 Please use Nilina Yacht Holidays for your diving activities.
Enjoy the total service in our resort!